Christ is Risen! He is truly Risen! Alleluia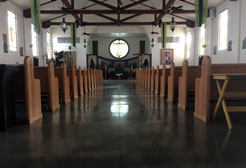 ___________________________________________________
St. Matthew's Three Year Pastoral Plan
(2015 - 2018)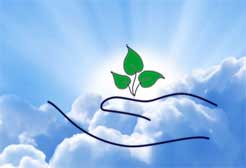 St. Matthew's parishioners are challenged to have:
1. An intentional Catholic mindset with regard to who we are as followers of Christ. We are challenged to be conscious of who we are as active Catholics at home, work or school, to be conscious of what we believe, and how we engage the world as Roman Catholics in light of the Gospel and teachings of the Catholic Church.
2. An intentional hospitality mindset that challenges us to move from the source and summit of the celebration of the Sunday Eucharist, with a global perspective, and infuse our society with "Kingdom of God values", i.e. justice, respect for all people, generosity toward the poor, and non-violent action and speech.
3. An intentional financial mindset of responsible stewardship (caretakers) for the life and growth of the parish not only with regard to the physical buildings and getting our bills paid on time, but how we grow as stewards within the context of spirituality, liturgy, family catechesis and the parish elementary school.
___________________________________________________
Upcoming Phoenix Community Events
Click the photo to enlarge